We are All Saints with Holy Trinity Church, the historic Parish Church of Loughborough, part of the Church of England in the Diocese of Leicester. Our building and the people who worship in it have been serving the town of Loughborough for centuries, observing, remembering and celebrating the loves and the losses of its people. Throughout that time much has changed and whilst we remain rooted in Anglican belief and tradition we are engaged in the world as it is today. We are striving to be an inclusive, eco conscious and intercultural worshipping community (IWC) engaged with issues of social, racial and climate justice. We don't think we have all the answers but for those who wish to journey with us in Christian belief and action you will find a welcome here.
What is the worship style at All Saints?
Visitors to All Saints are often surprised at both how traditional and modern we are. Described by some as 'robed and radical' you will find All Saints a place where ancient ritual meets contemporary experience as our worship seeks to enable us to encouter God and for that to shape how we live our lives.
Our main Sunday morning service is centred on the sacrament of Holy Communion and the giving and receiving of bread and wine.* Our liturgy (the words the priest and people say in worship) is drawn from the wealth of material within the global Anglican tradition and reflects the different seasons of the Church year.
Music is integral to our worship embracing choral, contemporary and contemplative styles. Many different people take part in a Sunday service including carrying the processional candles, reading from the bible and leading prayers and it is not uncommon to hear different languages being expressed.
Preaching is usually thought provoking, inviting people to make connections between the scripture readings, their own experiences and contemporary social issues. Currently our readings and preaching our exploring the stories of marginalised voices in the bible which are often less familiar to us.
Children are always welcome in church and we welcome the noise of infants into our midst. Most week's Children's Church runs alongside Holy Communion and on the first Sunday of the month we all join together for an All Age Communion service.
Outside of this we offer a range of services through the week and at different times of the year, from Taize prayer and Choral Evensong to 'Wild Worship' on the Parish Green and Rosary prayer groups there is something for everyone. Check out What's On for details of both regular and occasional services.
*please see current covid guidance for reassurance around current practices.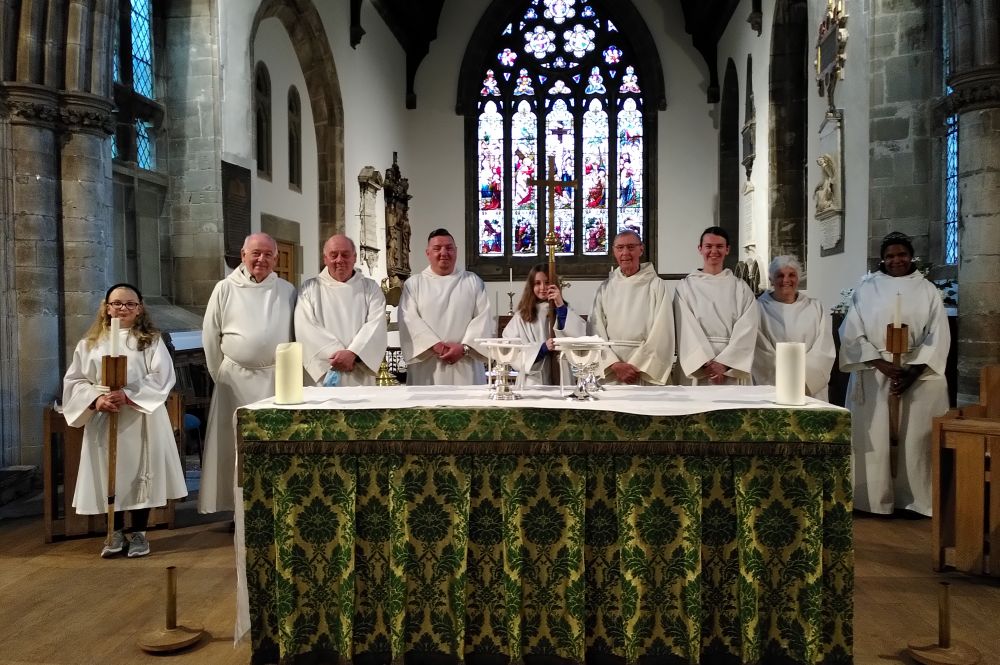 Who is our church for?
Everyone! We are a growing community, striving to increase in diversity, with people from different places, backgrounds and spiritual traditions. This has created an eclectic mix of people, all seeking to learn more about each other, the scriptures and to deepen our understanding of God.
Some people find All Saints a place they wish to visit occasionally, somewhere to recharge their spiritual batteries by sitting quietly amidst the ancient walls, or somewhere to come for special services that compliment what their own church offers them.
For others who are looking for a faith community where questions are as important as answers then All Saints can be a place to safely explore Christian belief and living. For LGBTQ+ folk All Saints is a safe place of belonging and affirmation where people are received as a gift not a problem to be solved.
Whatever your reason for connecting with us, whether you are passing through or looking to put down roots you will find a warm welcome. Come and say hello in person or online.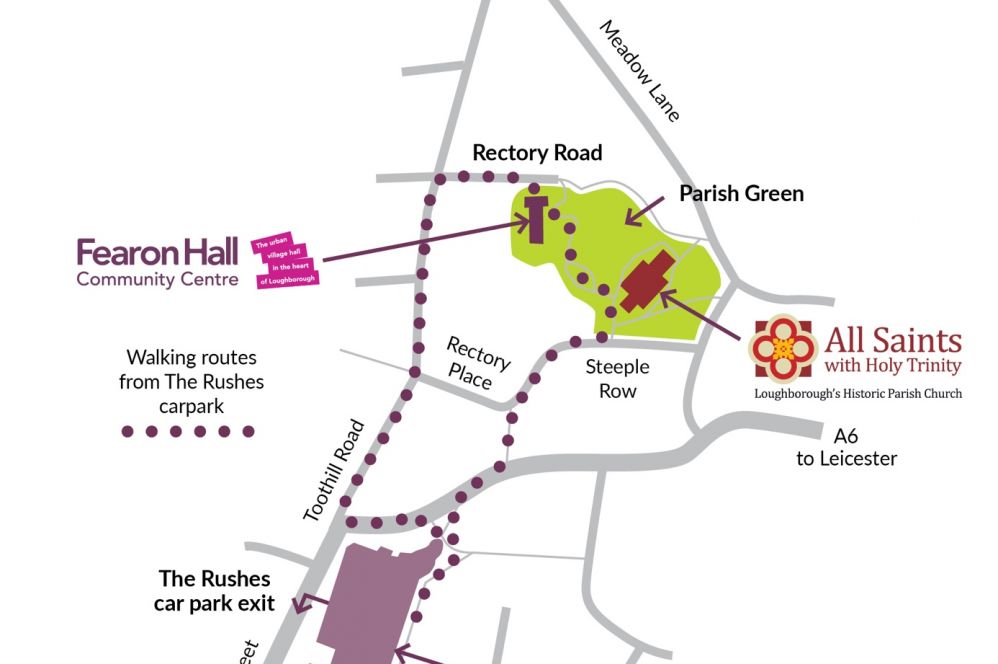 Where is All Saints Church?
We are situated in a conservation area in the historic part of the town close to a number of well loved local pubs and restaurants. Across the Parish Green (the closed churchyard) that surrounds the church is Fearon Hall, the Rectory Wildlife Garden and the Old Rectory Museum.
Parking is limited in the church grounds to those with access needs. There is restricted on street parking nearby but we recommend you use The Rushes car park which is a pleasant 5 minute walk away through Steeple Row.
New to All Saints?
If you are new to All Saints and would like to know more about receiving updates and invitations to more church events and groups. Please do get in touch with our Office, or consider signing up to our mailing list.