Revd Emily Sharman
Ordained Pioneer Minister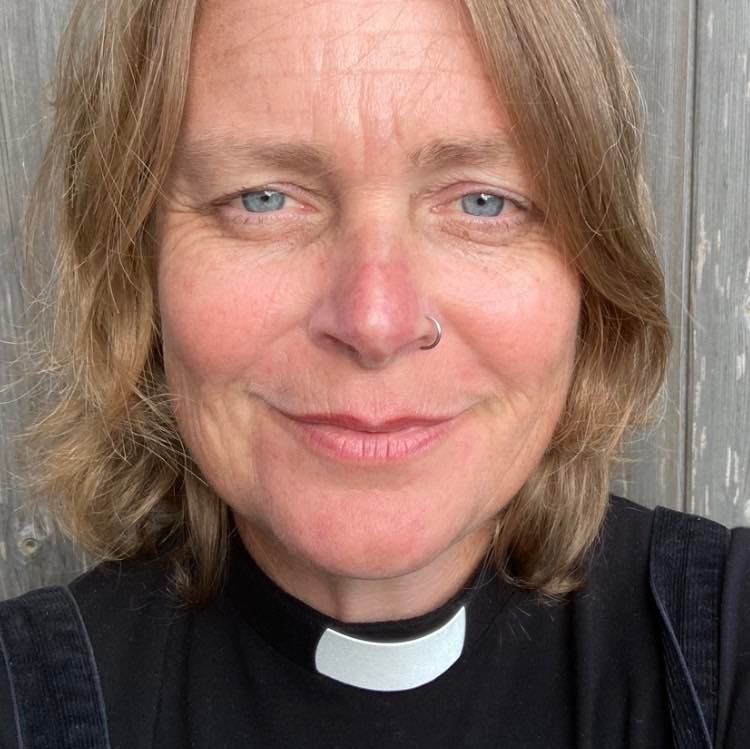 Emily is an Ordained Pioneer Minister who first came to All Saints as context based ordinand in 2018 and now having served her curacy at All Saints, heads up St Lucy's, an embyronic eco-feminist Christian community connecting with local people who have a passion for caring for the environment and making a difference through life style choice and activism.
The community of St Lucy's uses the rythmn of the natural world focussing gathered acts of worship around the equinoxes and solstices.
Wtihin the wider life of All Saints Emily is part of the preaching team and leads on Eco Church matters for the PCC. Her wider role is based across the Diocese of Leicester supporting pioneers and fresh expressions of ministry in a variety of contexts and leading Leicestershire Green Christian.
She trained for ordination through the Church Mission Society (CMS) and Ripon College Cuddesdon and is currently undertaking an MA in Theology, Ministry and Mission through CMS.