Farewell to Revd Wendy Dalrymple
On Sunday 15th October we said farewell to the 37th Rector of All Saints with two wonderful services full of thanks, joy and hope of all that is to come.
Wendy was presented with gifts from us all including a potrait telling the story of her time here in Loughborough. Wendy sends her thanks to everyone for such a special final weekend.
You can listen to her final sermon here
'I am so grateful to everyone for the send off you gave me and the many thoughtful gifts and cards I was presented with. When Chris and I have finally managed to unpack they will all have a treasured place in our new home. Thank you for allowing me to be part of this community over the last 8 years and to everyone who made my final two services so special; welcoming all our guests, decorating the church, serving, reading and leading prayers and showcasing the breath of music and liturgy that All Saints has to offer.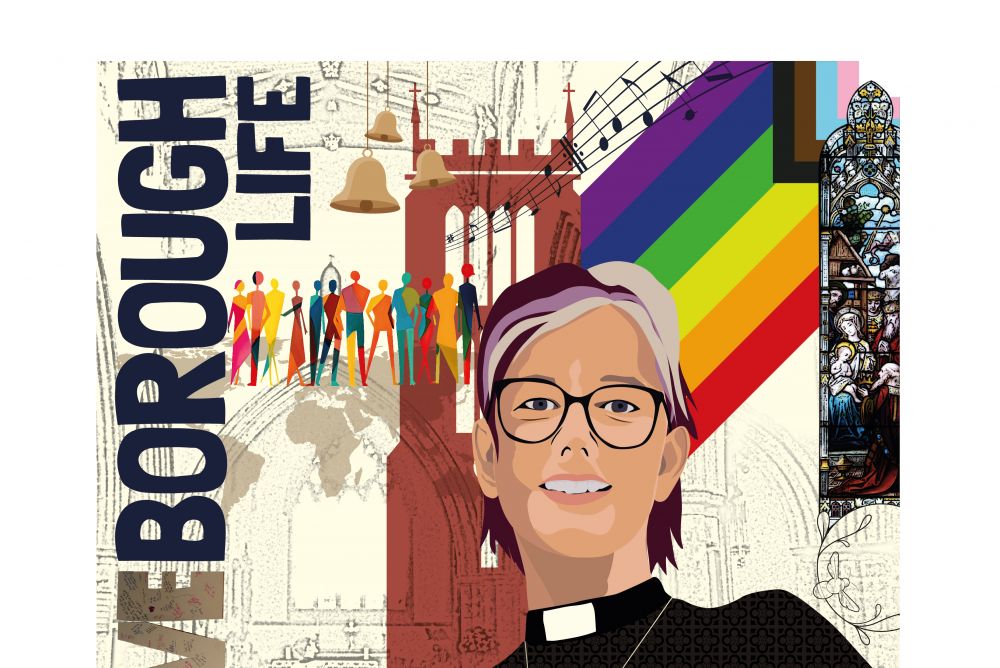 I was greatly moved by Revd David's words at Choral Evensong, which you can listen to here, as he spoke of a 'team through the time.' I am very proud to have been part of that team at Loughborough's Historic Church and know that I leave behind a team who will continue to ensure that All Saints is a place of welcome and worship for all.'
Revd Wendy Bear was also presented with gifts of new red buttons for her cassock and a rainbow coloured cope. She is having a final holiday in Loughborough before heading to Canterbury for her next adventure as Precentor Bear!