Our guiding principle throughout the pandemic has been these words from the New Testament:
"Look out for one another's interests, not just for your own." (Philippians 2:4)

Covid Measures at All Saints Sunday Services as of March 2022*
Please wear a face mask (unless exempt) when entering and moving around the building
Consider leaving your face mask on throughout the service and sit in the outer aisles and towards the back of church if you wish to remove it.
Clean your hands on entry to the building and after receiving communion
If staying to socialise after the service, please be mindful of the personal space of those trying to leave.
In addition to the above measures all those leading the service (clergy/singers etc) will continue to take lateral flow tests prior to the service, the doors will remain open during a service to aid ventilation and communion is distributed by the minister dipping the bread into the wine.
These measures will be kept under review and updated in May.
*The same principles of care for the vulnerable apply at a midweek service but where there are smaller numbers and a shorter service mask wearing may be a little more relaxed.
A personal message from Revd. Wendy (first written in February and updated in March 2022)
I am very grateful to all those who once again took the time to fill out our most recent survey on approaches to covid measures at All Saints and to my Church Wardens and Parochial Church Council (PCC) for sharing their wisdom and views about our next steps. The surveys that we are now doing regularly give us a helpful snap shot of how our congregation is feeling and this coupled with the national Church of England guidance and the local context of covid helps to shape our response.
It will be no surprise I am sure that our church community continues to reflect the diversity of views within the wider communtiy. Each person's own health, context and approach to risk influences how we feel or indeed need to behave, to manage our own health and wellbeing.
Throughout this pandemic our guiding principle has been one of inclusion and of these words from the New Testament:
"Look out for one another's interests, not just for your own." (Philippians 2:4)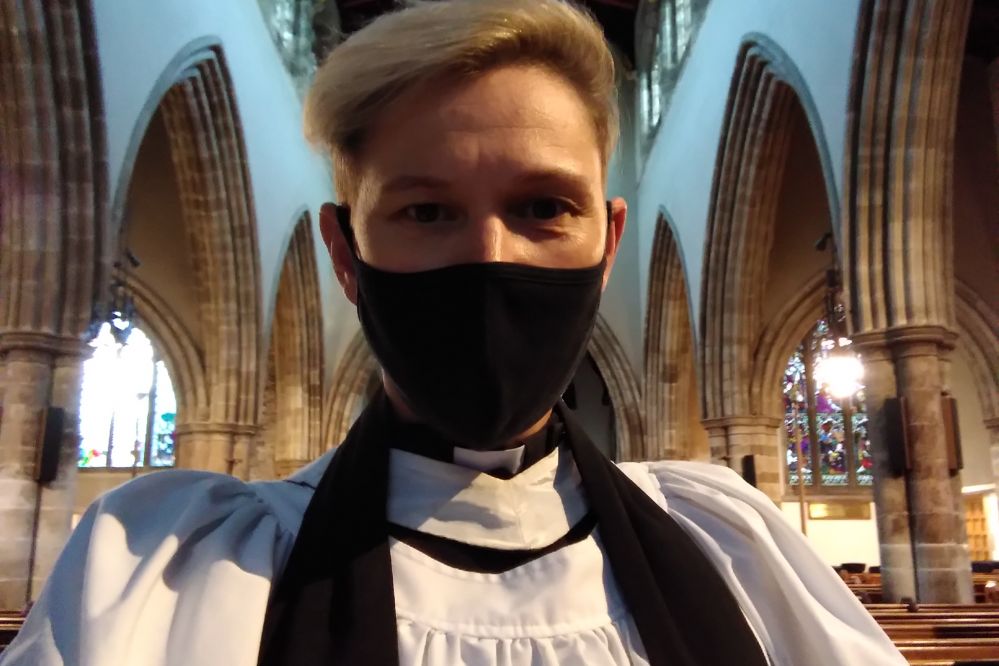 Both myself and the PCC are committed to this as the lens through which we make our decisions but recognise that this in itself does not necessarily tell us exactly what we should do in every given situation. However, our most recent survey makes it clear there are still those amongst us who would feel unable to attend church if the measures were eased further at this time. Therefore, the Church Wardens and I, in consultation with the PCC, have agreed that for the time being we shall continue with our approach of caution at main Sunday services as outlined above.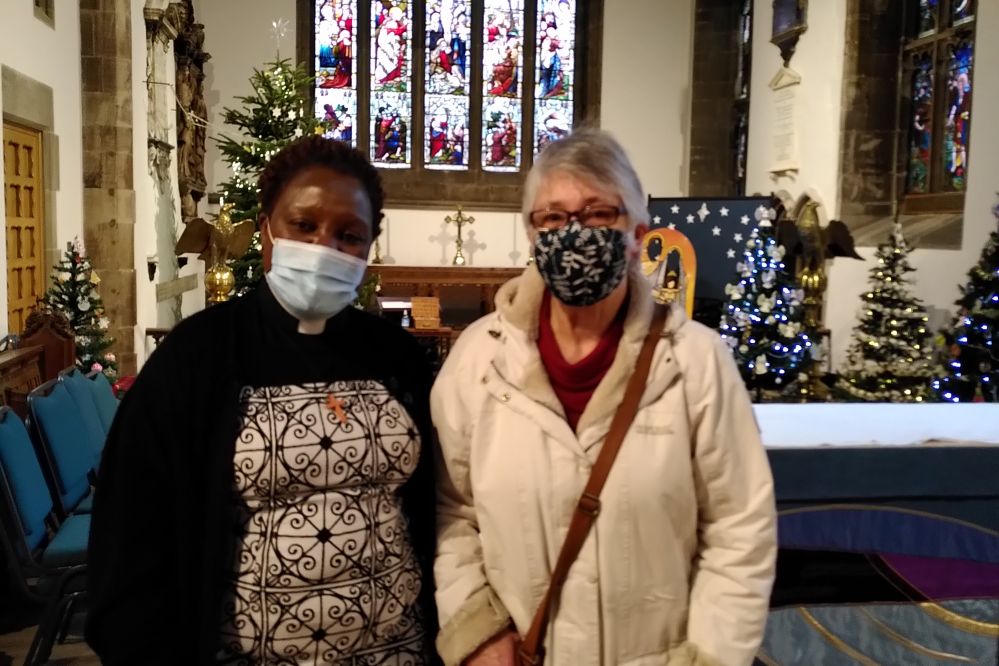 The option to stay and socialise in the church after the service with refreshments will continue along with a return to a variety of social and small group events.
These decisions will be kept under review with a further update in May but if you wish to speak to me about any concerns you have, or to understand further our reasons for taking this approach, I would be very happy to hear from you.
Revd. Wendy

Online Services at All Saints
Since the first lock down our amazing AV team have endeavoured to stream as many services, on our youtube channel as possible. We have committed to continuing this, acknowledging that this has made our services available to individuals who missed out on church services for a variety of reasons, long before the pandemic. We hope this will continue to help those at home feel connected into our community still.
We also hope that this will encourage those who are feeling under the weather to watch from home if they are showing any symptoms.
Get in Touch
If you wish to seek reassurance from our ministry team or have any queries about our current guidance, then please do get in touch with the Parish Office. If you wish to be kept informed about the upcoming events and any changes to services happening at All Saints then please consider signing up to our mailing list.