Our guiding principle throughout the pandemic was these words from the New Testament:
"Look out for one another's interests, not just for your own." (Philippians 2:4)

This approach meant we travelled slowly through the pandemic, seeking to keep in mind and respond to the variety of needs of people in our community and to the wider public health context.
Currently and in keeping with other settings the wearing of face coverings at All Saints is now a personal choice both for visitors and those attending worship.
We do ask that everyone remains respectful of each other, mindful that some amongst us need to continue to wear a face mask to protect themselves or a member of their household.
The Common Cup is offered at communion as this is an important part of many people's religious practice and the national Church of England guidance is that there is now no reason not to do so. However, you can also just receive the bread at communion, it is Anglican belief that Christ is present whether you receive just the bread or the bread and wine.
These measures are kept under review and updated as needed based on Public Health advice and the needs of our local community.
May 2023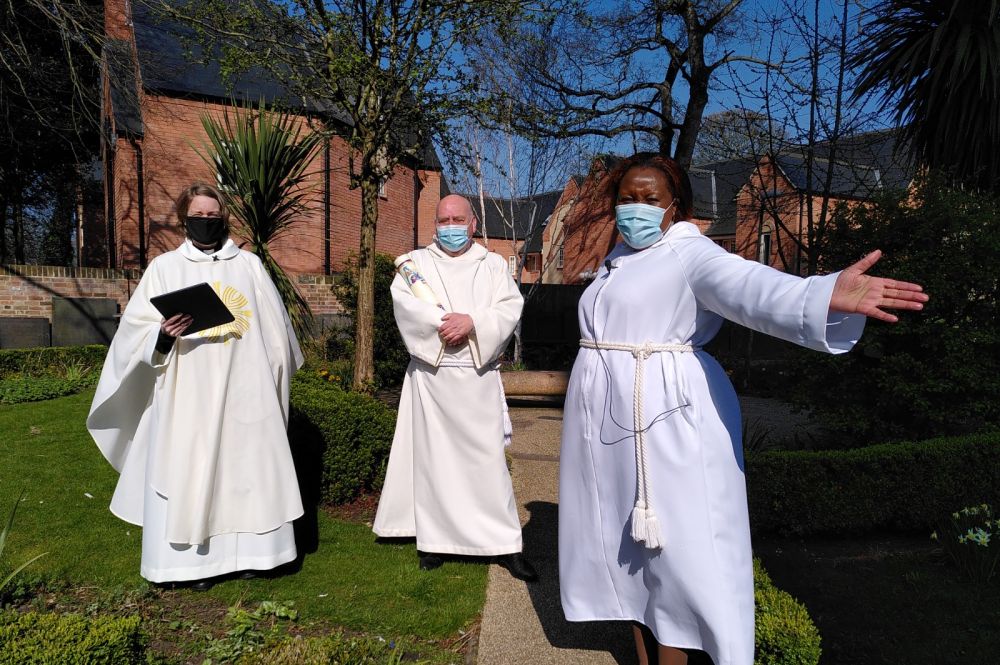 Support for those vulnerable to covid or unable to attend church for any reason
We recognise that for many people regardless of measures taken in church it is just not wise to attend any sort of gathering, either for individual health needs or due to caring for others.
Therefore we remain committed to using online technology and other creative ways of staying connected.
Live Stream Sunday Services
We aim to live stream our Sunday services most weeks subject to availabilty of volunteers. These services can be seeon on our YouTube Channel.
Zoom groups
Many of us now have become familiar with how to use this online meeting software and we aim to run some of our themed courses on zoom as well as an in person gatherings.
Facebook
For those who use Facebook we have All Saints Social where those connected to All Saints can chat, share ideas and arrange social gathering on or offline.
WhatsApp Groups
These smaller groups are created around particular interests or networks. We have one for parents of young chldren, the choir stay connected this way and sometimes those who have been part of a small group also stay connected via WhatsApp.
Home Visits and Telephone Support
If you would like a visit to your home from a member of the pastoral team that can be arranged. Whilst testing for covid is no longer freely available our ministry team are happy to wear a face mask if requested. Alternatively we are also happy to arrange a pastoral phone call.
Get in Touch
If you have any queries about our current guidance, would like to follow up on any of the things above or have any ideas of how we can support you or others, then please do get in touch with the Parish Office. If you wish to be kept informed about the upcoming events and any changes to services happening at All Saints then please consider signing up to our mailing list.